Taps Coogan – August 21st, 2021
Enjoy The Sounding Line? Click here to subscribe.
Once upon a time, the smartphone operating system market was a highly competitive multi-platform market with Android, BlackBerry OS, Apple iOS, Samsung's Bada, and many others competing and innovating. In fact, as the following chart from Statista shows, 40% of the market was made up my 'other' competitors back in 2010.
Fast forward ten years and there are essentially two choices: Google's Android or Apple iOS, which accounted for essentially 100% of units shipped in 2020.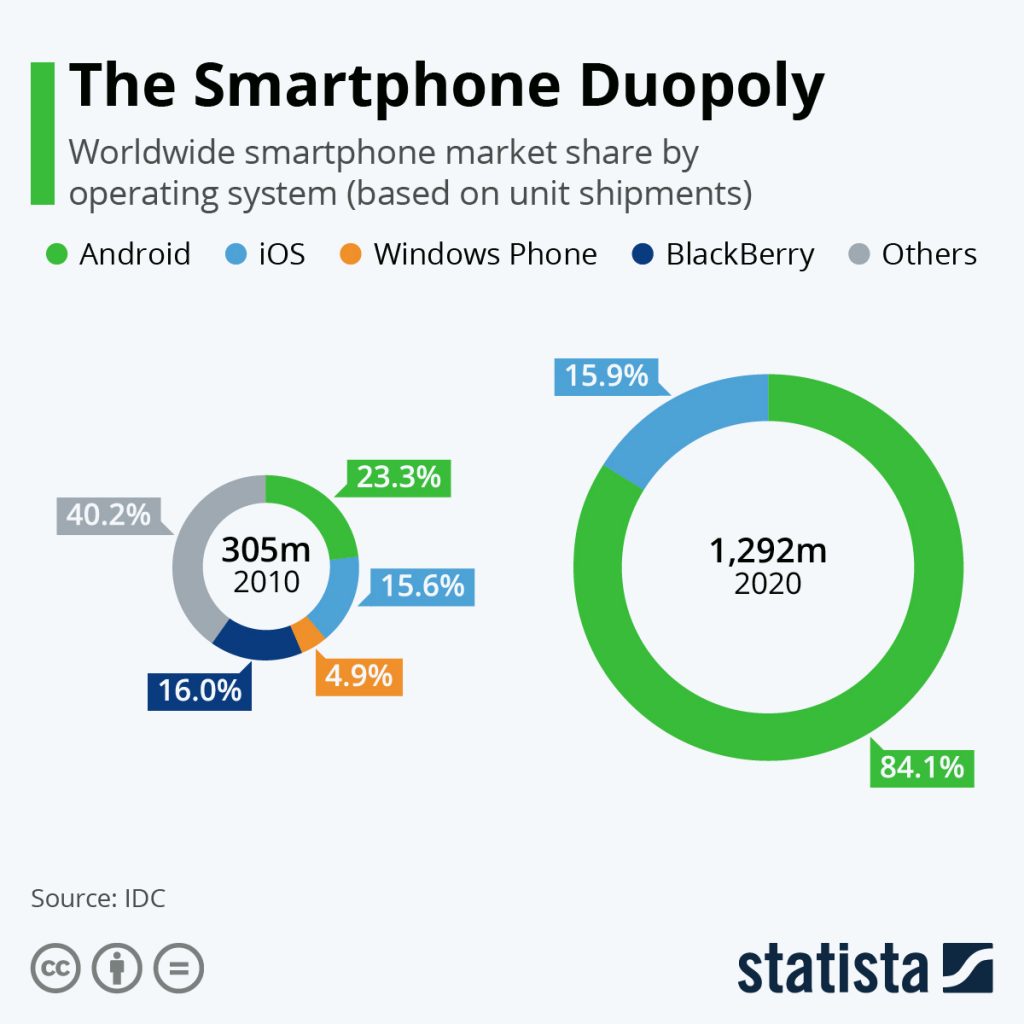 While many people understandably blame regulators for allowing market after market to become a monopoly, duopoly, or oligopoly, there is more than enough blame to go around. Artificially low interest rates and the internet itself have enabled winner-takes-all effects to overwhelm highly globalized markets. And of course, there are consumers themselves. There are always alternatives, and in the case of smartphones, there are actually pretty painless ones like de-Googled phones. You can learn more about them here.
Would you like to be notified when we publish a new article on The Sounding Line? Click here to subscribe for free.