Submitted by Taps Coogan on the 8th of January 2020 to The Sounding Line.
Enjoy The Sounding Line? Click here to subscribe.
America's runaway government debt and deficit problem doesn't stop with the federal government. According to Truth in Accounting's 2020 Financial State of Cities report, 63 of America's 75 largest cities are running deficits and are carrying a whopping $323 billion in municipal debt.
Based on that data, the following chart, from Statista.com, shows which US cities have the most debt per taxpayer. Not too surprisingly, New York City comes out on top with $63,100 of debt per taxpayer. As we noted back in 2017, when combining city, state, and government debt and unfunded liabilities, every single person and child in New York is on the hook for over $441,000 in debt and obligations.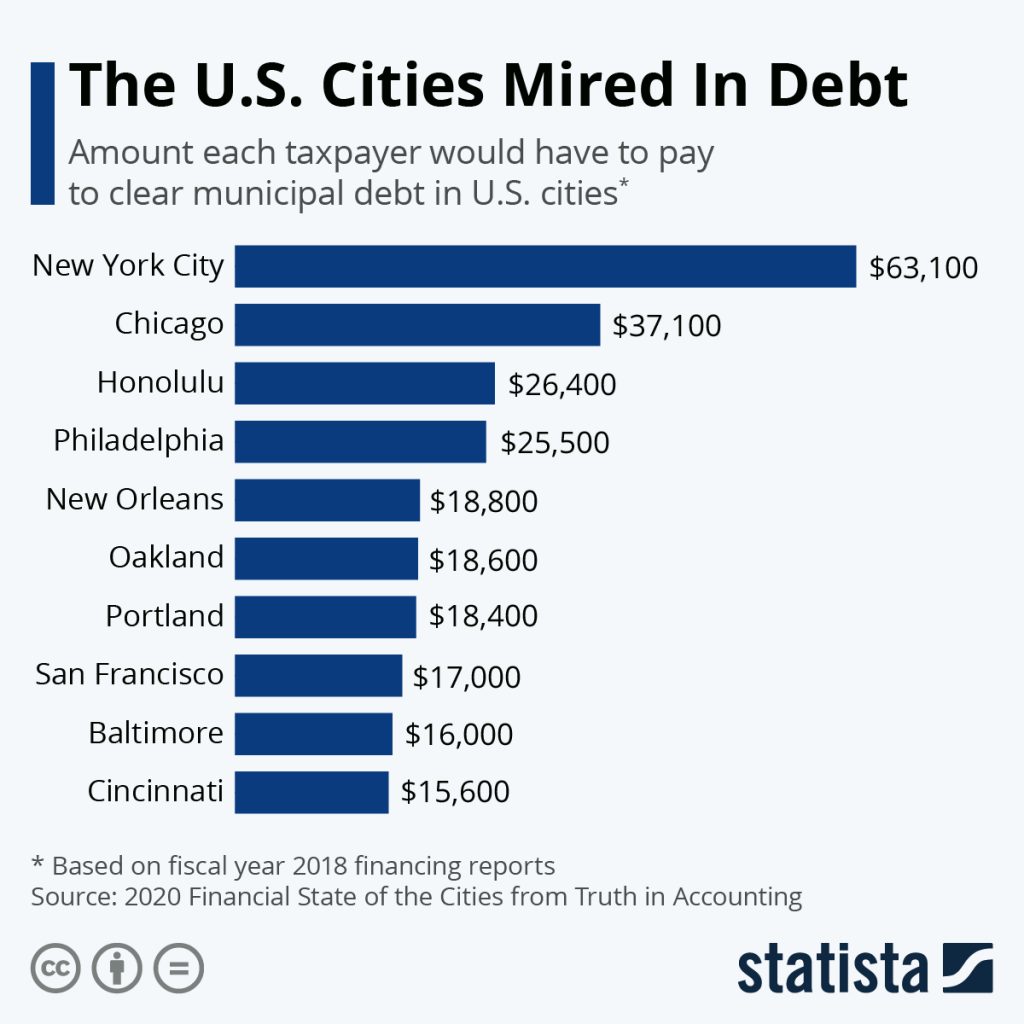 Considering that the US average household net worth is somewhere around $68,000, it is safe to say that collecting these city debts, let alone state, and federal debts, is going to be quite the challenge.
Would you like to be notified when we publish a new article on The Sounding Line? Click here to subscribe for free.