Taps Coogan – March 30th, 2022
Enjoy The Sounding Line? Click here to subscribe for free.
The most recent University of Michigan consumer sentiment index reading for the month of February clocked in at 62.8. For anyone keeping track, that's the lowest level since 2011 – the aftermath of the Global Financial Crisis and the European Sovereign Debt Crisis and a reading typical only seen during a recession.
While we are not in a recession by any conventional definition, it is clear that people dislike runaway inflation just as much as they dislike a bona fide recessionary crash. That will be news to a Fed that has been calling for inflation overshoots for years because its arbitrary inflation calculation was a rounding error below its arbitrary 2% inflation target in the decade after global financial crisis.
The other main consumer sentiment index is the Conference Board's Consumer Confidence Index, which remains at somewhat more 'normal' levels, albeit not improving.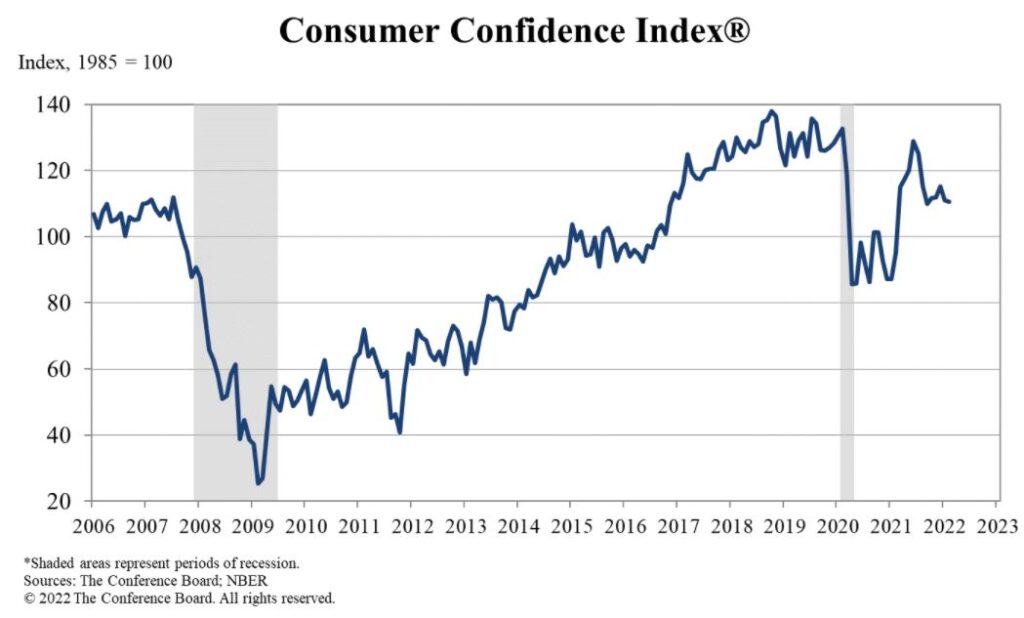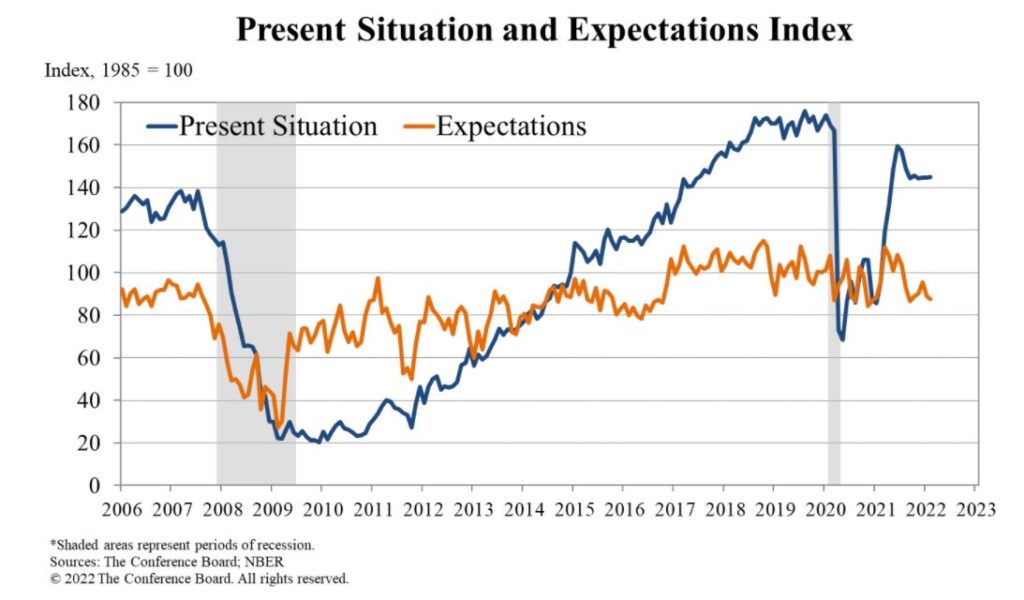 While the current reading on the U. Michigan index might lead to one questioning whether sentiment was bottoming, the Conference Board survey suggests sentiment can definitely get much worse.
Would you like to be notified when we publish a new article on The Sounding Line? Click here to subscribe for free.