Taps Coogan – December 23th, 2020
Enjoy The Sounding Line? Click here to subscribe.
Listening to the Fed, one would be left with the impression that official inflation had severely undershot its 2% target over the past decade and that it was perilously low as a result of the Covid pandemic.
As the following chart of headline PCE and CPI inflation shows, both measures were as close to 2% as you can get from 2017 right up until the the Covid pandemic. That was despite the Fed moderately tightening policy in 2017 and 2018.
The low inflation that the Fed constantly bemoans was really a phenomenon of 2012-2016. Even now, during the current Covid pandemic recession, the drop in inflation has been fairly mild, less than the drop in 2015 and 2016. Unlike during the Global Financial Crisis, neither measure of inflation has turned negative year-over-year this year despite the sharpest contraction in economic activity on record.
As we noted earlier this year, the prior 11 years have actually seen higher average inflation than the decade prior to the 'Great Inflation.'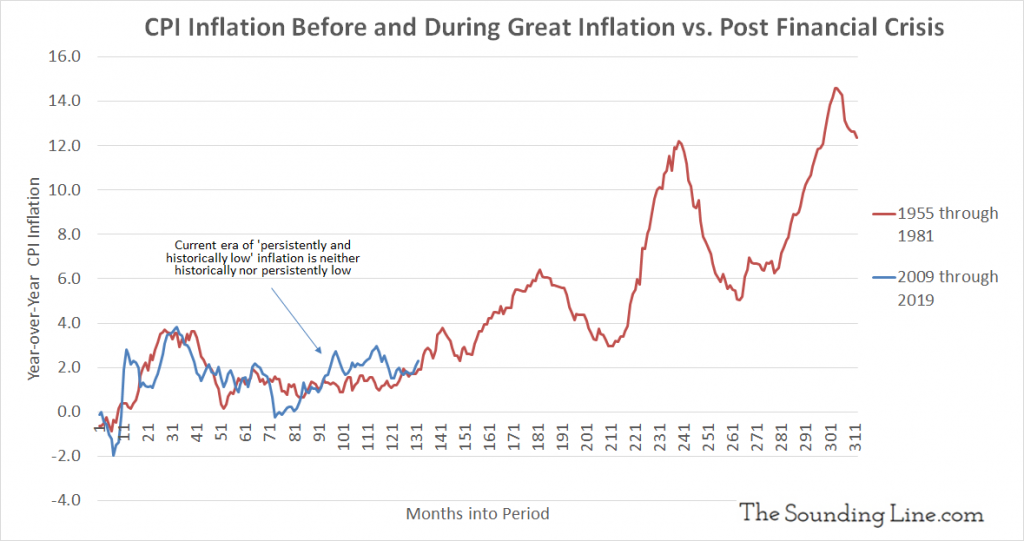 The reality is that the Fed needs inflation to be low. Without it, it cannot justify its perpetual bailout of markets. Until the Fed no longer needs to bailout markets, it is likely to see inflation as 'low' regardless of what the inflation numbers actually say.
Would you like to be notified when we publish a new article on The Sounding Line? Click here to subscribe for free. Also, please consider sharing this article so that we can grow The Sounding Line!