Taps Coogan – June 3rd, 2021
Enjoy The Sounding Line? Click here to subscribe.
As the following chart from The Daily Shot highlights, US gasoline prices have climbed to the highest level since 2014.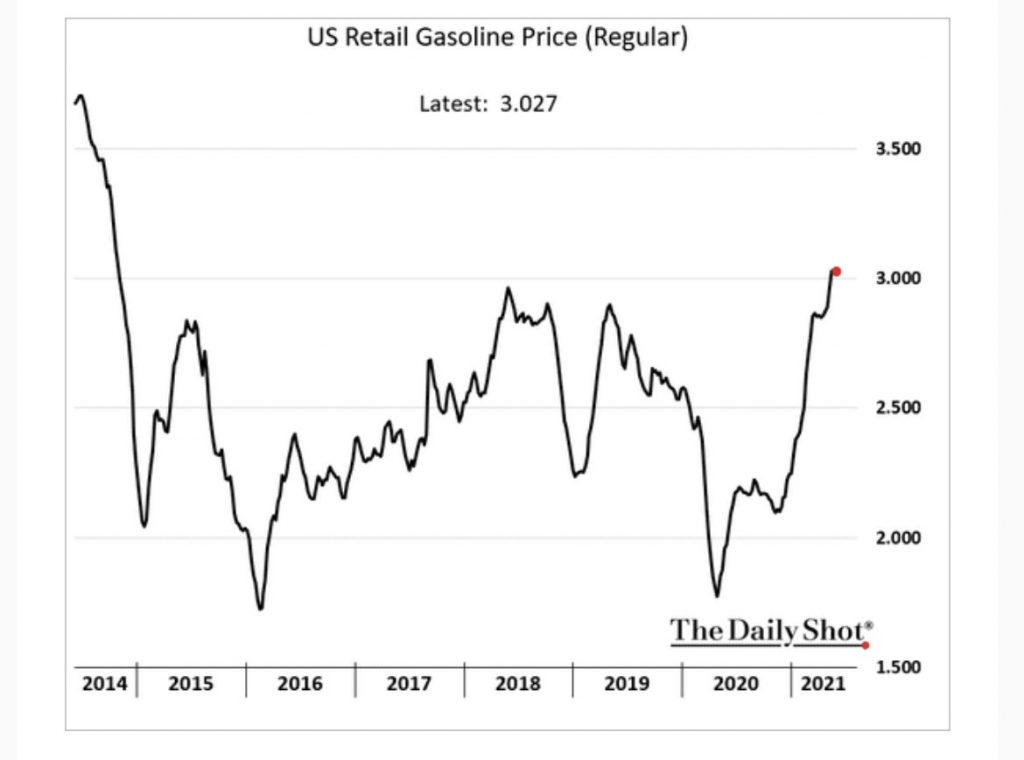 Low oil prices have been an under-appreciated tailwind for the US economy since 2014. That tailwind is quickly turning into a headwind, just in time for the economic recovery.
While the Fed may ignore energy prices when calculating its main inflation metrics, actual consumers don't have the same luxury. Indeed, rising energy prices are one of the very few ways to achieve sustained stagflation. Oil demand is largely inelastic, its price is not determined domestically nor will its supply be if the current administration has its way, it's a direct drag on consumer spending, and feeds into the price level for most other goods.
Oil prices have had a hard time sustaining gains since 2014 due to the rapid growth of US shale oil. Now however, with a federal ban in place on new permits for oil & gas drilling on federal lands and the suspension of any new pipeline capacity, let's all hope that the electric car revolution and the power generation infrastructure needed to support it can all happen in the next few months…
Would you like to be notified when we publish a new article on The Sounding Line? Click here to subscribe for free.