Submitted by Taps Coogan on the 6th of January 2019 to The Sounding Line.
The following graphic, from the cost estimation website HowMuch.net, visualizes government debt levels, relative to GDP, for many of the world's major economies.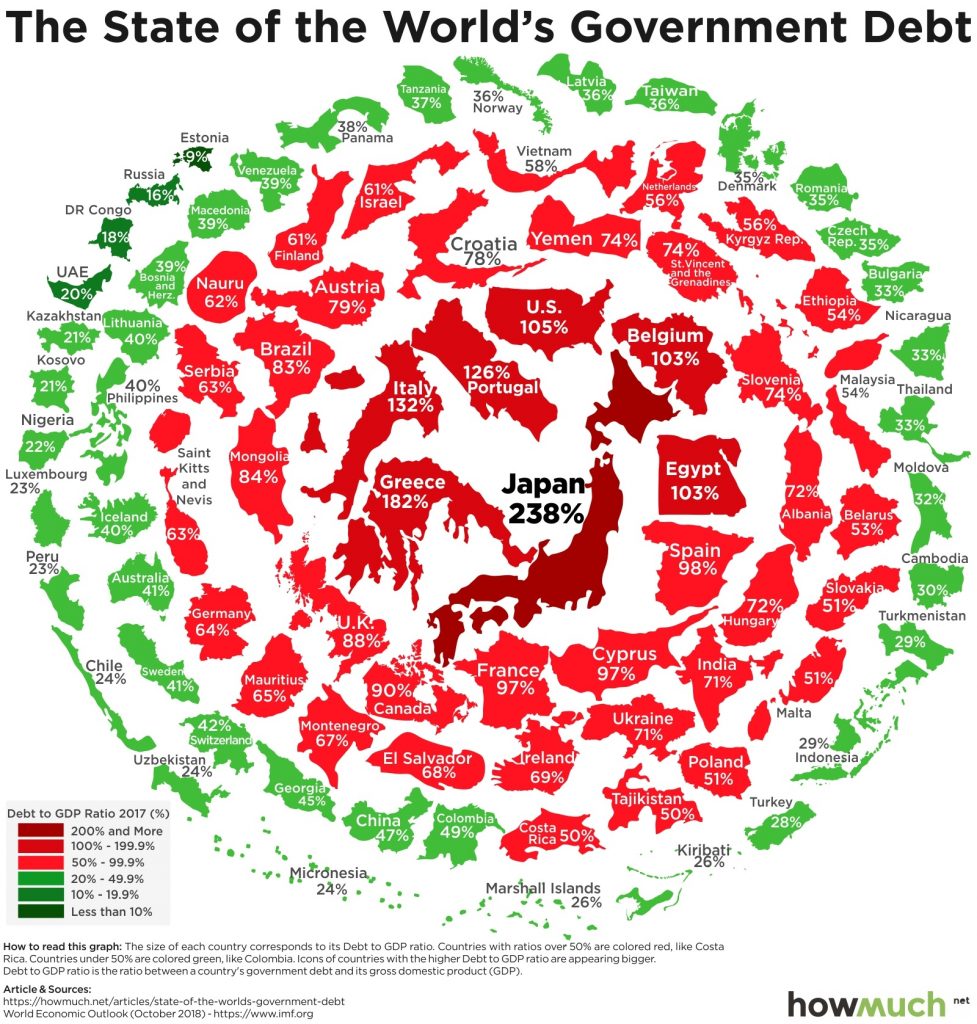 Perennial deficit spending stemming from swelling entitlement spending, ageing populations, government waste, and sluggish economies have led to the highest government debt levels since at least World War II for most developed economies. The most indebted countries in the world are: Japan (238%), Greece (182%), Lebanon (not in the graphic but 149%), and Italy (132%).
While many brush off government debt as less dangerous or costly than private sector debt bubbles, with the era of ultra-low interest rates seemingly coming to end, the cost of continued government borrowing is likely to grow substantially. In the face of slowing global growth, rising interest rates, and an end to quantitative easing, many countries are likely to either struggle to repay their debts and/or suffer from currency devaluations.
In fiscal year 2018, the United States spent $310 billion servicing the national debt, more than it spent on Food Stamps plus the departments of: Homeland Security, Housing and Human Development, Energy, Justice, the State Department, NASA, Agriculture, Transportation, the Interior, and the EPA.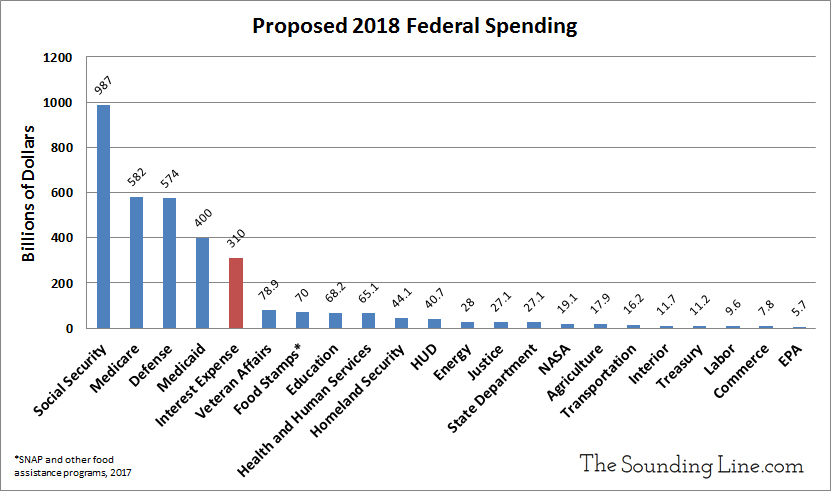 The sooner governments reign in excessive deficit spending, the better.
P.S. If you would like to be updated via email when we post a new article, please click here. It's free and we won't send any promotional materials.