Taps Coogan – April 2nd, 2022
Enjoy The Sounding Line? Click here to subscribe for free.
Before the Russian invasion of Ukraine started in late February, the most popular app download in Russia was 'Persona' – a makeup app, followed by the Zoom video conferencing app, the AliExpress shopping app, and other typical apps.
Post-invasion, the most downloaded apps in Russia are all privacy apps, VPNs, and Telegram – an encrypted messaging app, as the following graphic from Statista highlights.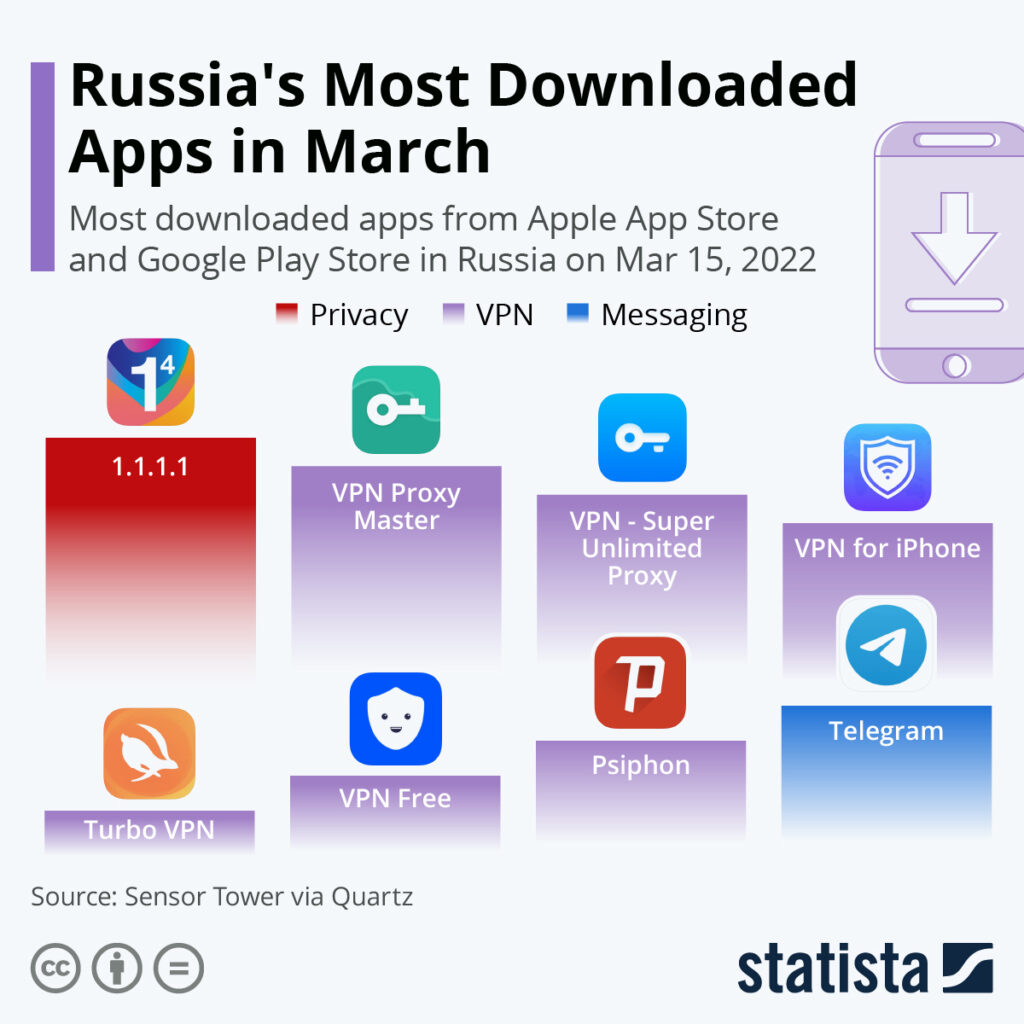 With Russia shutting down all independent Russian news organizations, blocking access to Facebook, Instagram, Twitter, Google News, the BBC, Deutsche Welle, Amnesty International's website, etc…, and threatening to block YouTube, Wikipedia, Spotify, and practically everything else, Russians are flocking to apps that circumvent those blocks and protect (or claim to protect) their privacy from snooping authoritarians.
While the internet has become increasingly vulnerable to chokepoints, tools like VPNs are still effective at circumventing censorship by re-routing an internet user to a country where there isn't censorship.
Before rushing out to download a VPN or Telegram, do your homework. Not all VPNs are created equal and Telegram is not the most secure messaging app and is not end-to-end encrypted by default. After a previous ban in Russia, Telegram was brought back when they agreed to help with government investigations. Signal is better, though the real vulnerability with all these apps is the Android and Apple operating system and the devices themselves. For the more tech-savvy, there are an increasing number of Linux based phones that, once all the bugs get worked out, promise freedom from spy-by-design operating systems and hardware.
Would you like to be notified when we publish a new article on The Sounding Line? Click here to subscribe for free.