Taps Coogan – January 14th, 2023
Enjoy The Sounding Line? Click here to subscribe for free.
The following chart, via Nick Reece, shows that the 6-month headline CPI rate is now just 1.9%, down from over 11% last summer.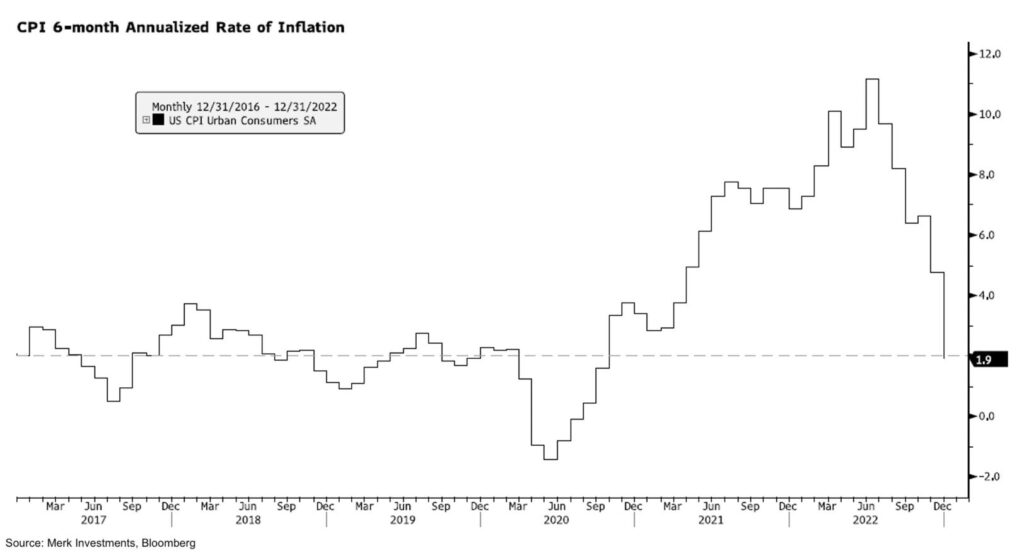 As we've been warning since at least early 2021, long before the Fed started tightening, the Fed would end up over tightening.
All of the leading indicators of inflation that we constantly talked about in late 2020 and 2021, the indicators that pointed to higher inflation (here, here, here, here, here, here, here, here, etc…), now point to disinflation. Shorter term measures of CPI, like that shown above, are already below the Fed's 2% target and usually lead the widely referenced year-over-year number.
The irony of the Fed's crusade to see how high they can get rates before blowing everything up is that it is going to ultimately lead to a return to excessively accommodative policy.