Submitted by Taps Coogan on the 25th of September 2018 to The Sounding Line.
Enjoy The Sounding Line? Click here to subscribe.
The following map, from HowMuch.net, shows the income needed to afford the average priced home in every state in the US, assuming a 30-year mortgage with a 10% down payment.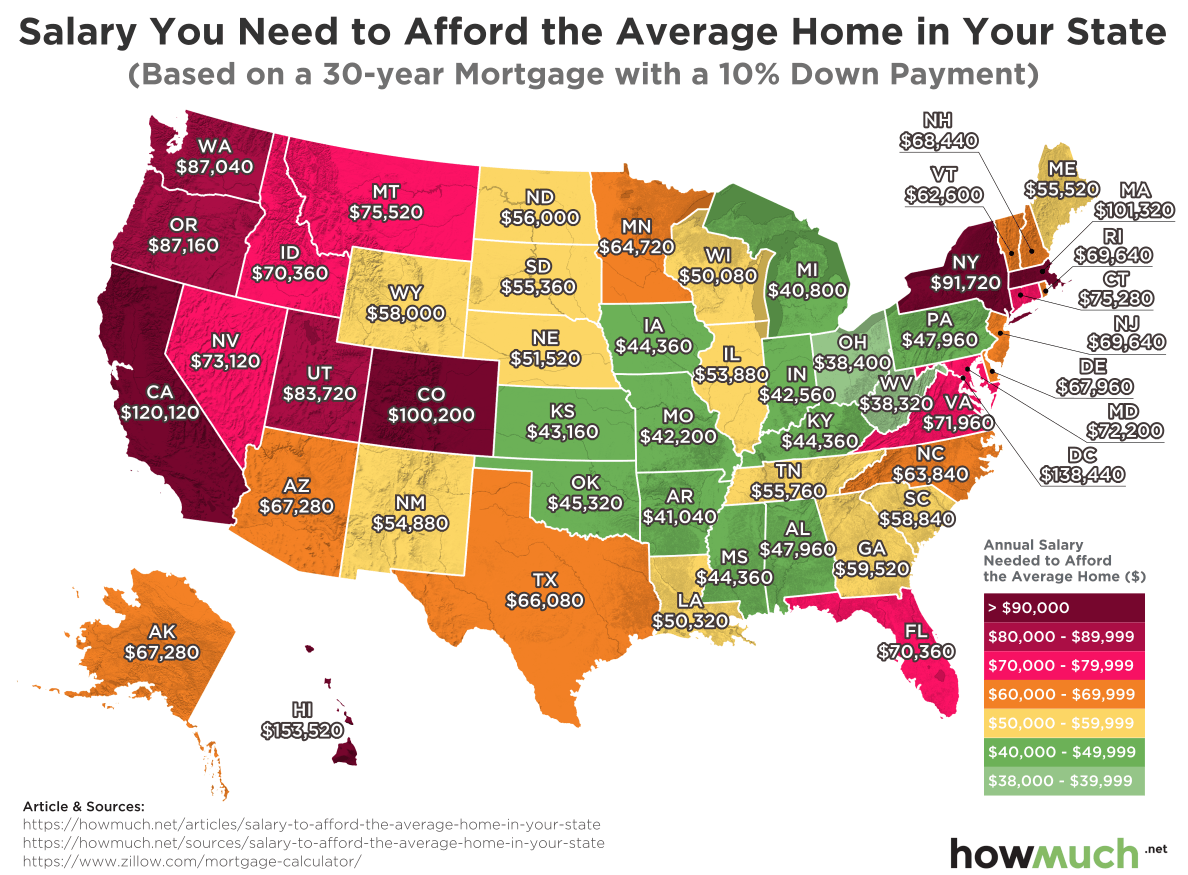 The figures were calculated by HowMuch.net by collecting "average home prices for every state from Zillow which we then plugged into a mortgage calculator to figure out monthly payments. Remember, mortgage payments consist of both the principal and the interest for the loan. The interest rate we used varied from 4 to 5% in each state, depending on the market."
The most expensive average homes in the US are, not too surprisingly, in Hawaii where homeowners need to make $153,520 a year. Hawaii is followed by California at $120,120 and Colorado at $100,200. At the other end of the spectrum, the most affordable homes can be found in America's 'Rust Belt:' West Virginia ($38,320), Ohio ($38,400), and Michigan ($40,800).
As we first noted here and here, over the last several decades the cost and size of the typical American home has grown much faster than typical household incomes. In fact, it takes the median US household nearly twice as many years of work to afford the median house as it did in the 1960s and that median house has grown over 50% in size since the 1980s. That has made home-ownership increasingly burdensome and out-of-reach for millions of middle class Americans.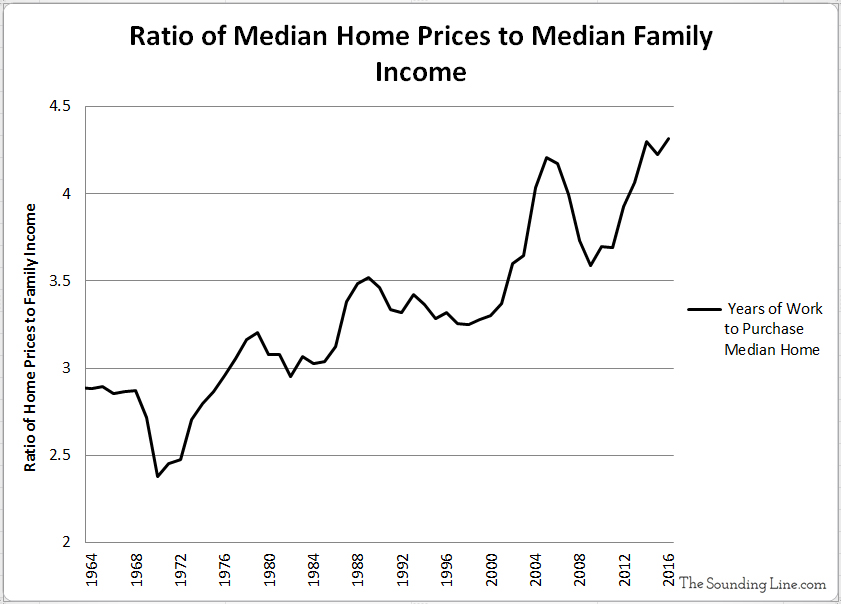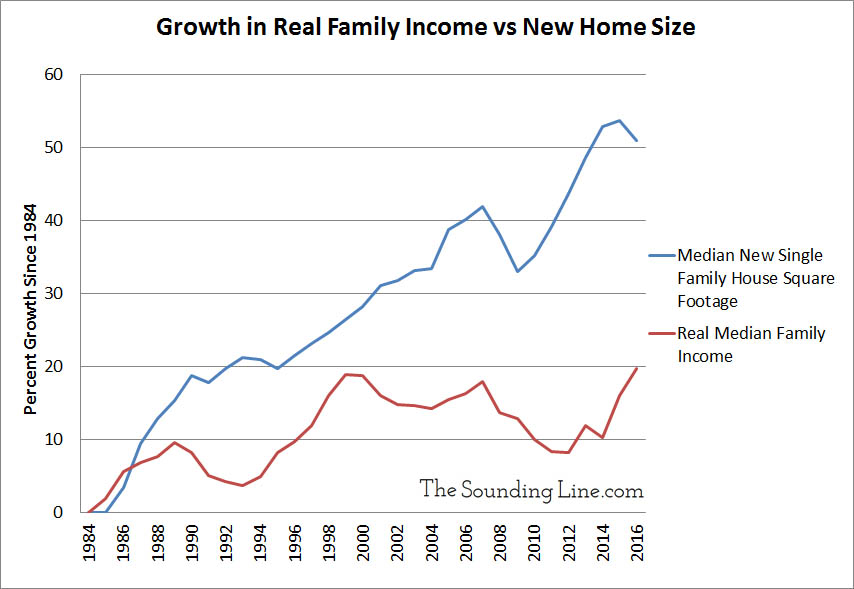 If you would like to be updated via email when we post a new article, please click here. It's free and we won't send any spam.