Taps Coogan – February 23rd, 2023
Enjoy The Sounding Line? Click here to subscribe for free.
Enjoy The Sounding Line? Click here to subscribe for free.
While professional fund managers are still holding the line that we are in a bear market, retail investors have gone 'all-in' on the rally in stocks over the past couple months. From the Financial Times via Sven Henrich: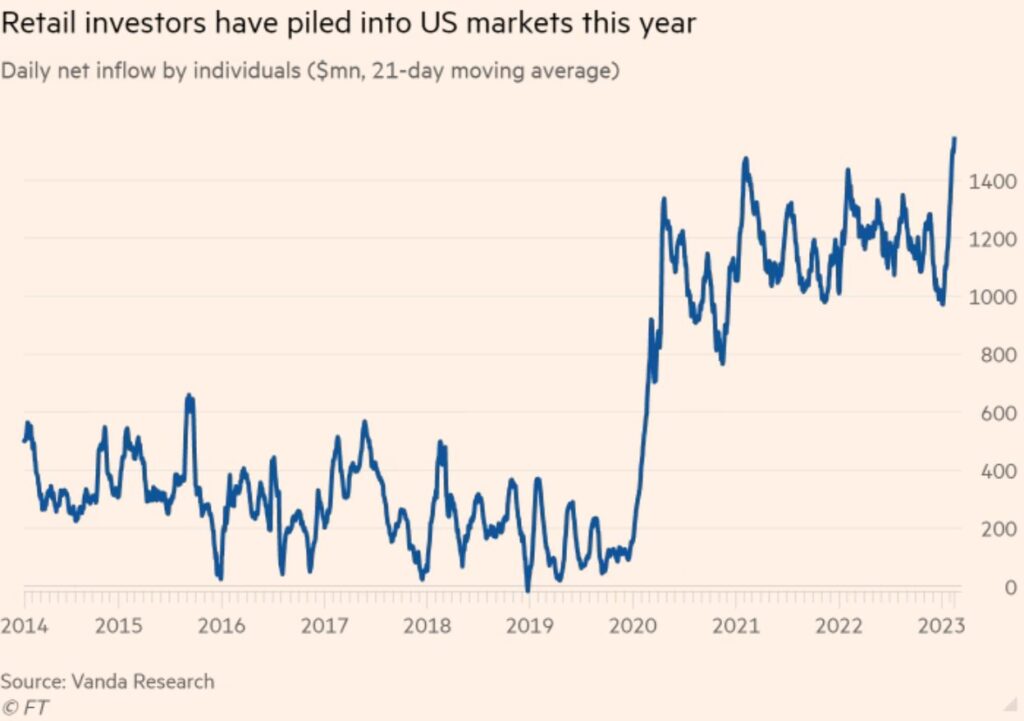 Retail investors poured record amount of money into stocks, even surpassing the tsunami of buying in 2020 and 2021 when they were being showered with trillions of dollars of free-money giveaways from Uncle Sam and elsewhere.
That seems like a fool hardy strategy. Not only was the 'Fed pause' that drove the rally over-sold to begin with (quantitative tightening-QT was not going to 'pause'), the end to rate hikes that investors dreamed into existence keeps getting farther away. That shouldn't be much of a surprise given that the Fed has insisted at every opportunity it gets that rate hikes would continue. More simply, rallies just create more space for the Fed to keep tightening, whether through rate hikes or QT. Until inflation is back at 2% or clearly headed there, rallies are self-defeating.