Taps Coogan – February 9th, 2021
Enjoy The Sounding Line? Click here to subscribe for free.
Enjoy The Sounding Line? Click here to subscribe.
As everyone is painfully aware, the world is still in the midst of one of the largest economic disruptions on record.
Nonetheless, global Covid cases have been plunging since early January. Cases in the US have fallen from over 300,000 new cases a day at the start of January to less than half that by the end of month. The same pattern has occurred in nearly all the largest economies.
US Covid Cases
India Covid Cases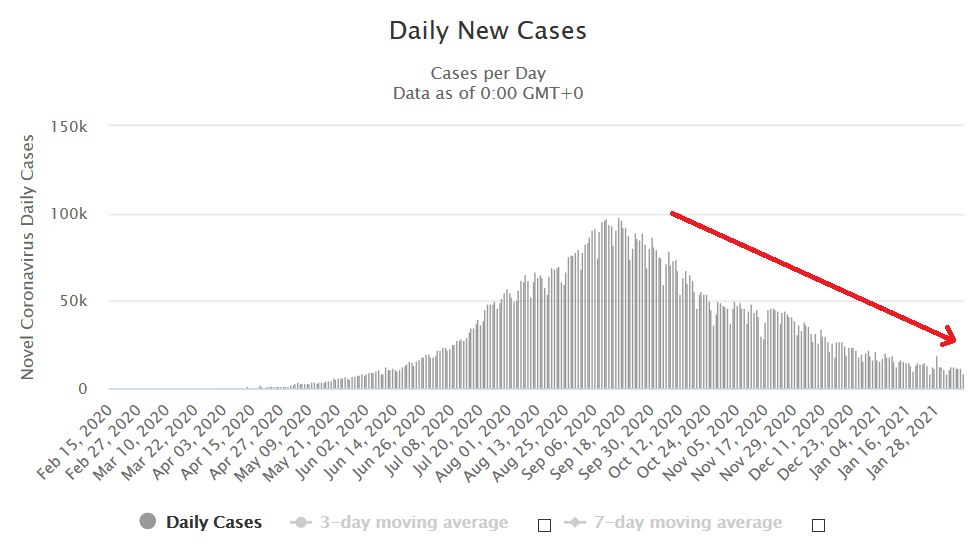 UK Covid Cases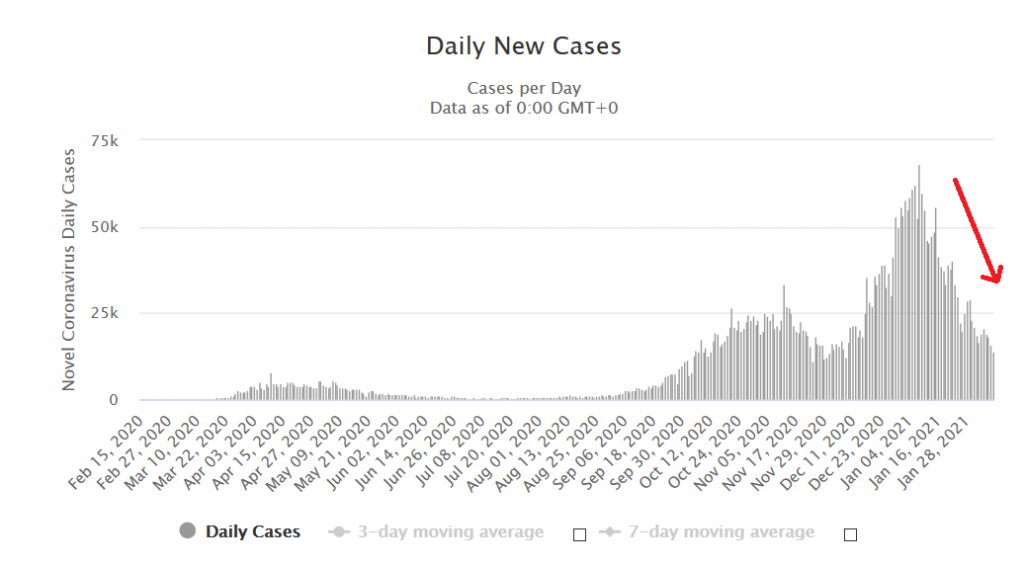 Russia Covid Cases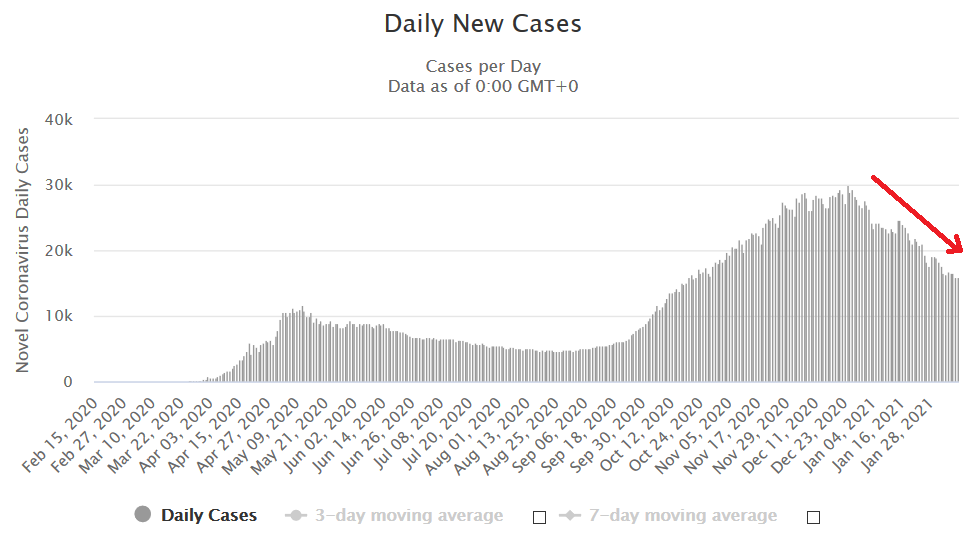 With notable exceptions, most countries and states either eased Covid restrictions throughout January or started talking about doing so soon. Stocks of been surging and stimulus checks are flowing again. The Fed's GDP estimates put growth at a robust 4.5%.
Given the prior points, and considering that roughly 10 million people that had jobs in 2019 are still out of work, the US should still be adding back jobs at a furious pace. Instead, the jobs recovery appears to be stalling out.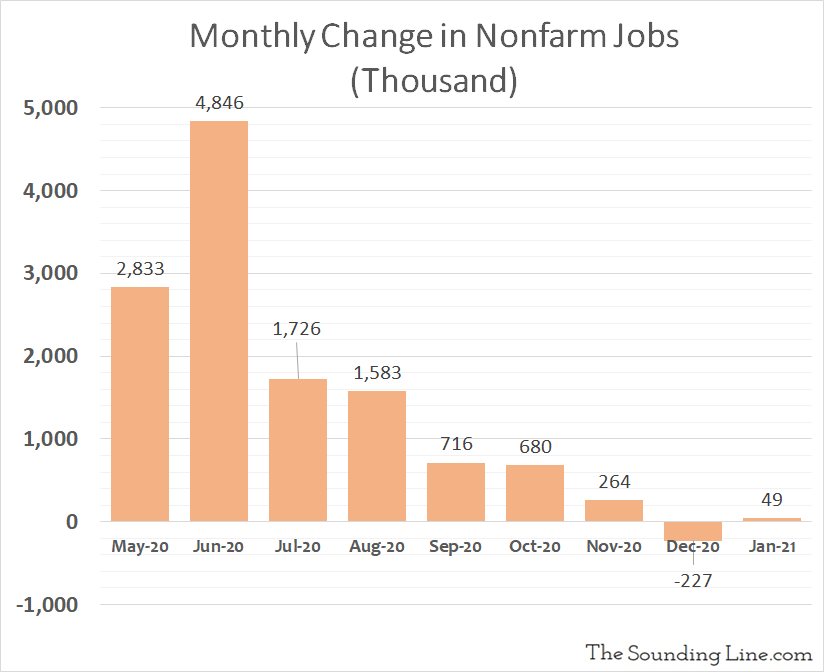 The average net monthly change in jobs from 2010 through 2019 was +186,000. The US added just 49,000 jobs in January. 227,000 jobs were lost in December as the latest wave of Covid crested.
Accordingly, the employment to population ratio has flattened out at a historically low level of just 57.5% for the last few months, a terrifying development given the surging debt in the economy.
US Employment to Population Ratio

Perhaps, companies are still fearful of a return to lockdowns given the news that vaccine-resistant strains of Covid are now circulating. Perhaps, companies are hesitant to hire given the potential for a huge minimum wage hike. Perhaps, it's all the debt companies have taken on over the last year. The cancellation of major energy infrastructure projects, supporting tens of thousands of jobs directly and indirectly, and the chilling effect that will have on any future project that needs federal permits probably didn't help.
Hopefully, data for February will look better.
Would you like to be notified when we publish a new article on The Sounding Line? Click here to subscribe for free. The Sounding Line is now ad free and 100% reader supported. Thank you to everyone who has donated.