Taps Coogan – December 31st, 2021
Enjoy The Sounding Line? Click here to subscribe for free.
With 389 articles and over 5,400 Top News Stories submitted since the start of the year, 2021 is officially a wrap here at The Sounding Line. Thank you for your readership.
I would also like to extended a special thanks to the readers who have donated to The Sounding Line. We got rid of advertisements on the site this year, so your support now makes all the difference. Thank you as well to the numerous websites that have shared and linked to The Sounding Line articles this year. In particular, thank you to 321Gold and Bacheimer for being top independent website referrers.
As always, if you would like to be updated via email when we post a new article, please click here. It's free.
With no further adieu, here are my favorite charts from 2021, in no particular order:
1.) Actually from late 2020, the following chart shows that the entire bull market has been in overnight trading going back for years. What do you do with a chart like this?
2.) Gold is a hedge against declining inflation adjusted long term 'risk-free' yields, not inflation. The difference was key in 2021.

3.) The entire TIPS treasury yield curve turned negative all the way out to 30 years for the first time ever in 2021. That means the Treasury market is pricing that the Social Security 'Trust Fund' is likely to get negative real returns on its 'investments' for the next 30 years. Social Security is doomed to insolvency unless payroll taxes are raised a lot.

4.) Speaking of unfunded entitlement programs being doomed to insolvency, the US working age population began to shrink for the first time in American history in 2020 and that shrinkage accelerated in 2021. Underfunded entitlement programs don't work when the work force shrinks.

5.) How high do taxes need to go to pay for our ridiculous reckless federal spending? A best guess would be somewhere around 120%.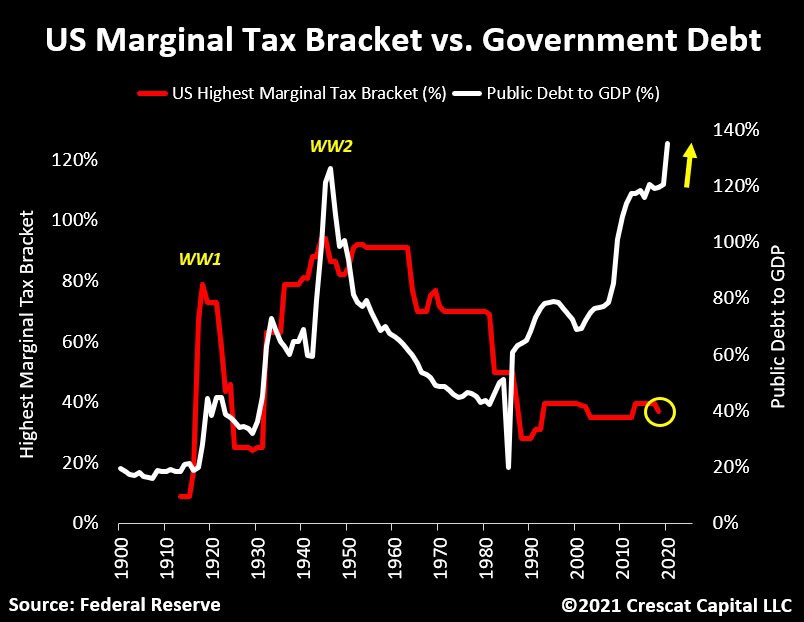 6.) M1 money supply growth hit a looney-toons 75% year-over-year growth rate in January. M2 and M3 eclipsed 25%. At that very moment, the Fed was dismissing the prospect of rising inflation as a temporary base effect that might last two or three months, a bewilderingly incompetent call, hands down their worst since 1929.

8.) The fact that inflation was going to rise beyond 'base-effects' was obvious all the way back in March.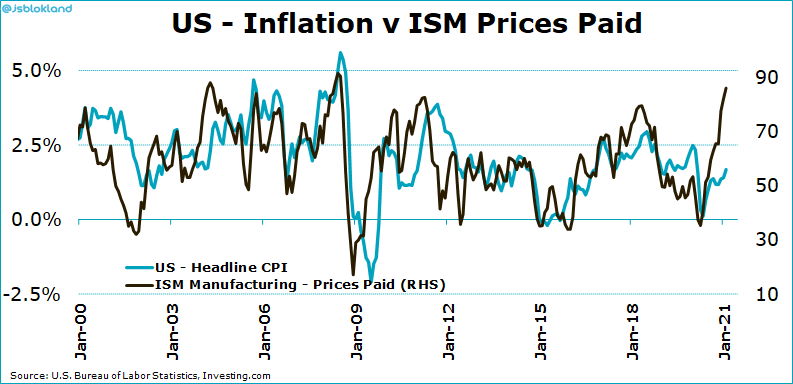 9.) US money supply growth was double the rate in the Eurozone and Japan this Spring. Guess what? Our inflation rate is now about double the Eurozone and triple Japan's. What part of this did the Fed not understand?

10.) A looming wage-inflation spiral was already in motion by April.
10.) Options markets were pricing a 40% probability of 3% or higher inflation until 2026 by late April. The Fed decided to ignore that.
11.) How much stimulus did the Fed do? Average junk bond yields went negative on an inflation adjusted basis, before defaults, right after a recession.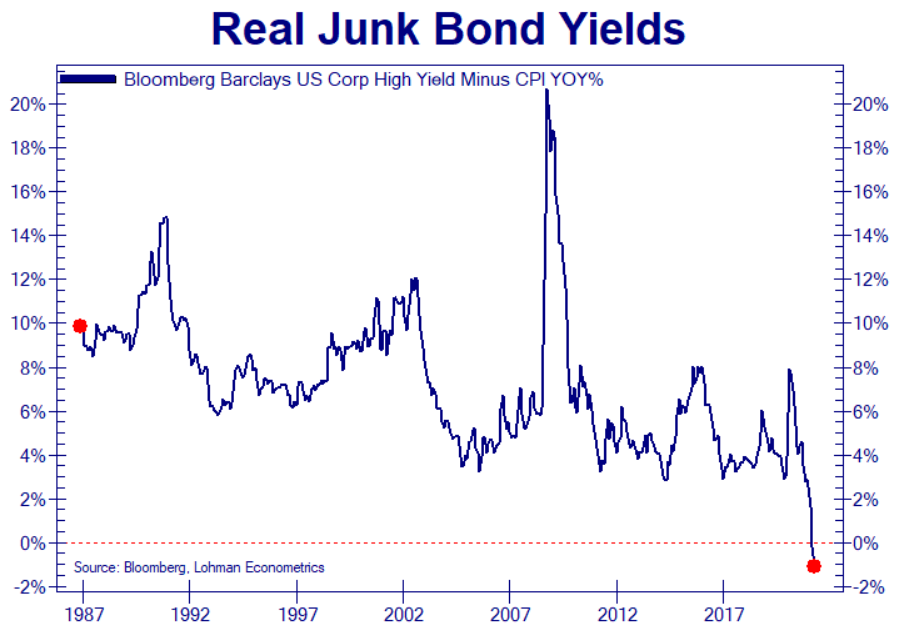 12.) The crypto market cap eclipsed the market cap of all US banks this year.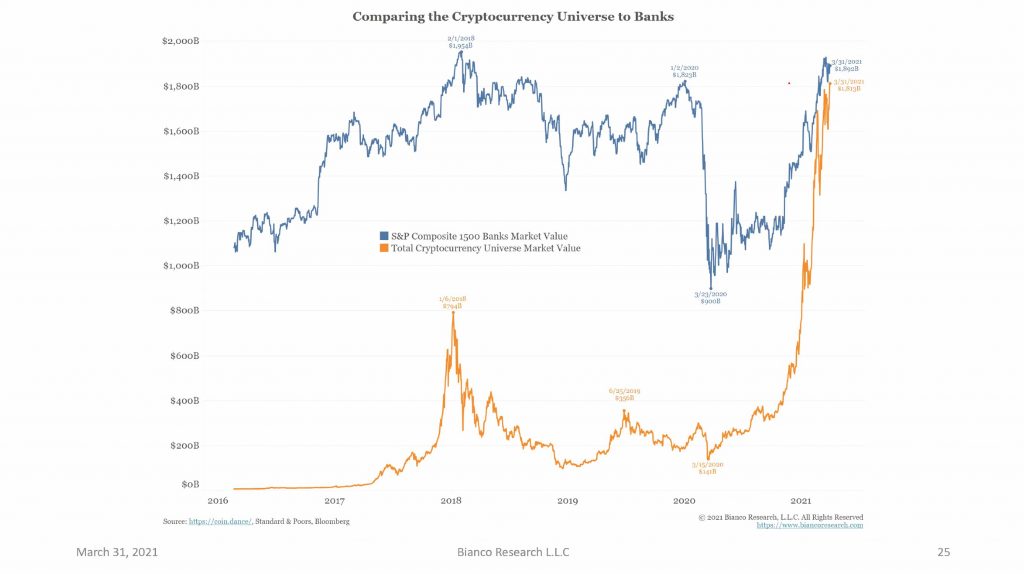 13.) In our brave new world, there is nothing like a recession and a pandemic to send retail sales and economic activity surging to previously unseen levels on the back of endless rounds of free money giveaways. Another recession, and maybe we could get GDP growth up to 10%.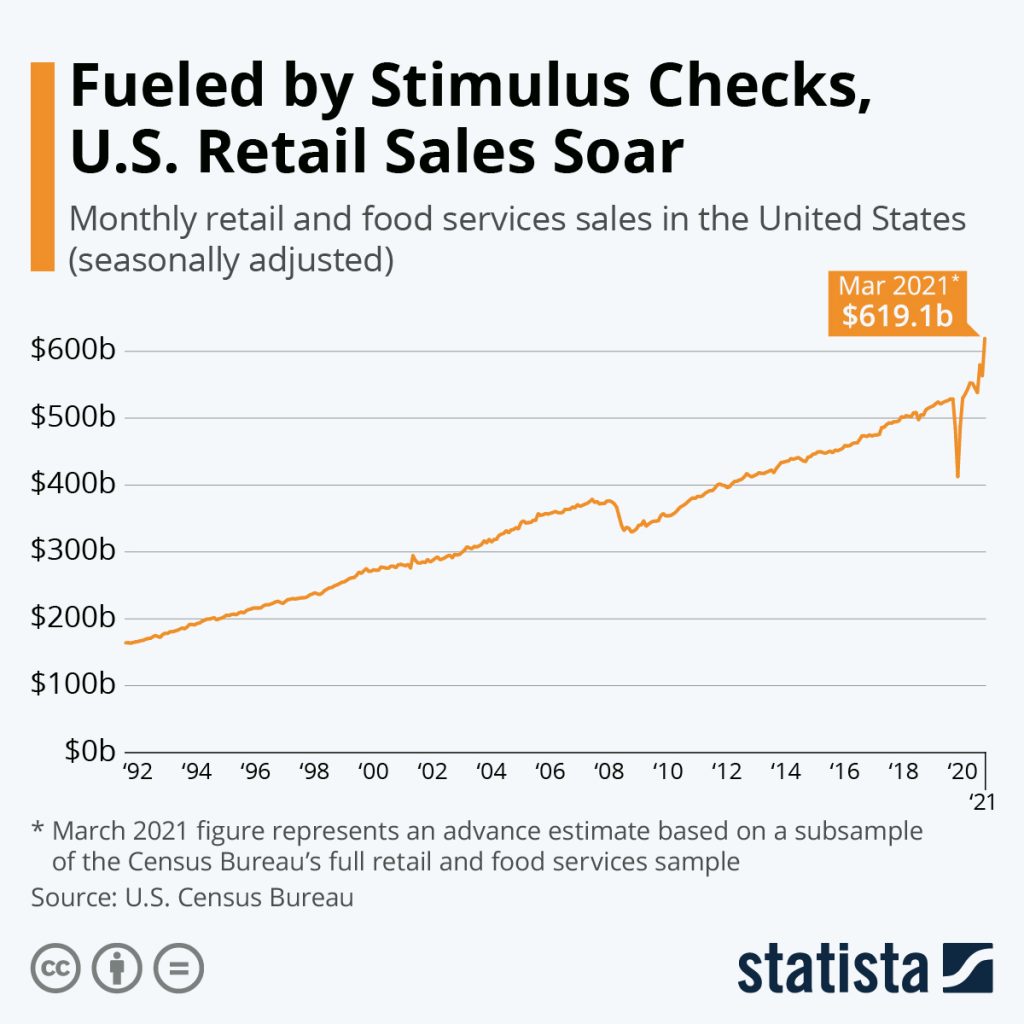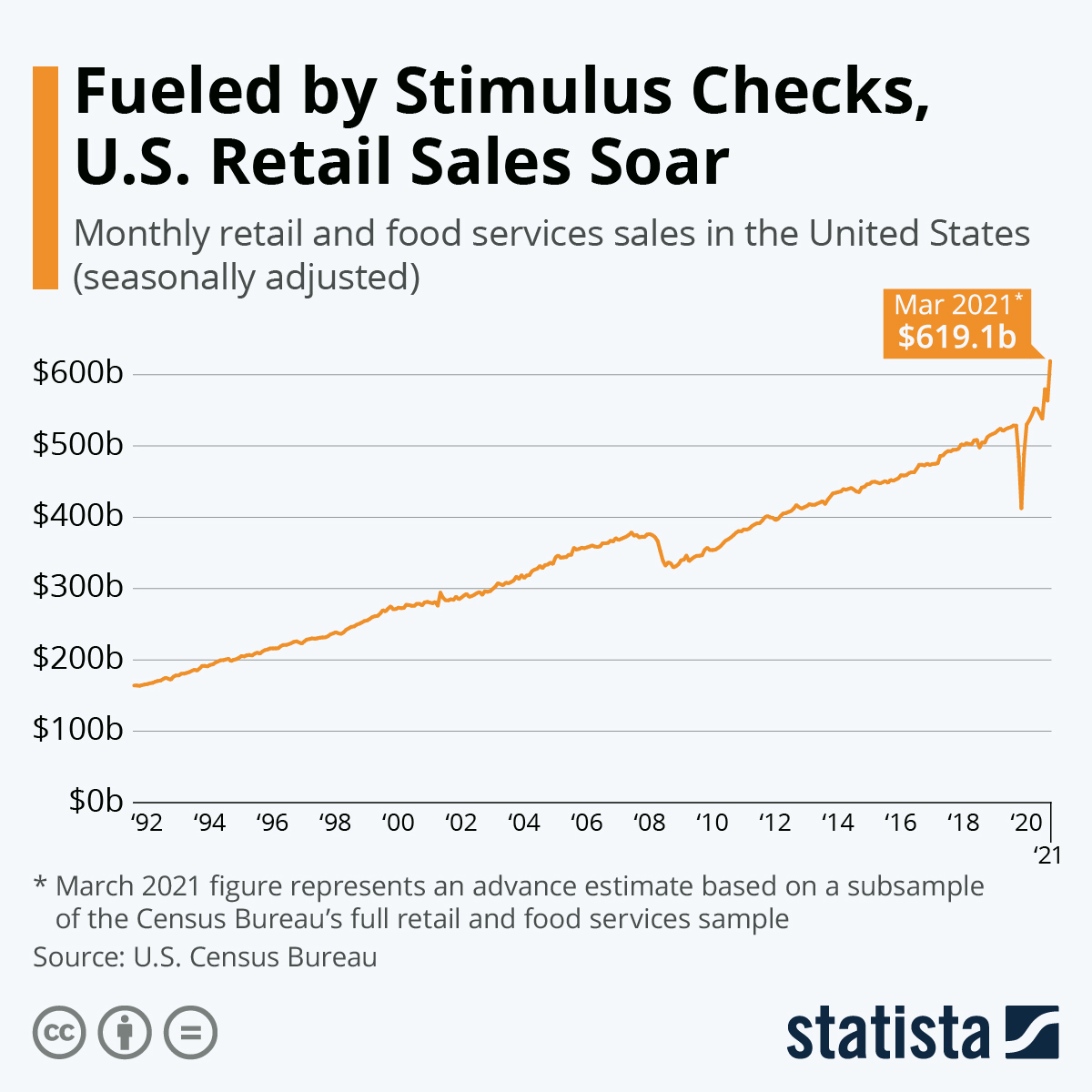 14.) Along similar lines, US capital goods orders hit the moon. The next time the Fed needs an example of something that is not a base effect, they can look at this chart.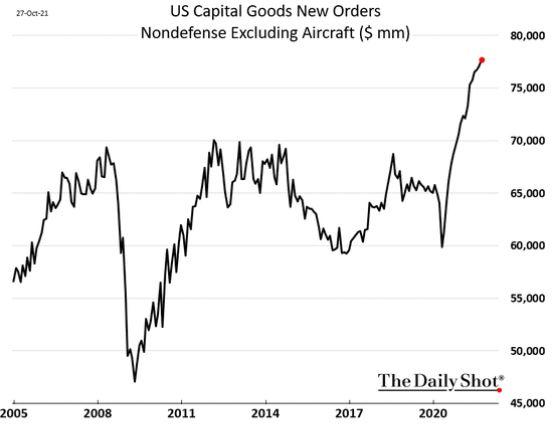 15.) After the Spanish flu and WWI, inflation hit 20% and then crashed to -15% in a mini-depression that was rapidly fixed by the Fed raising, not cutting, interest rates.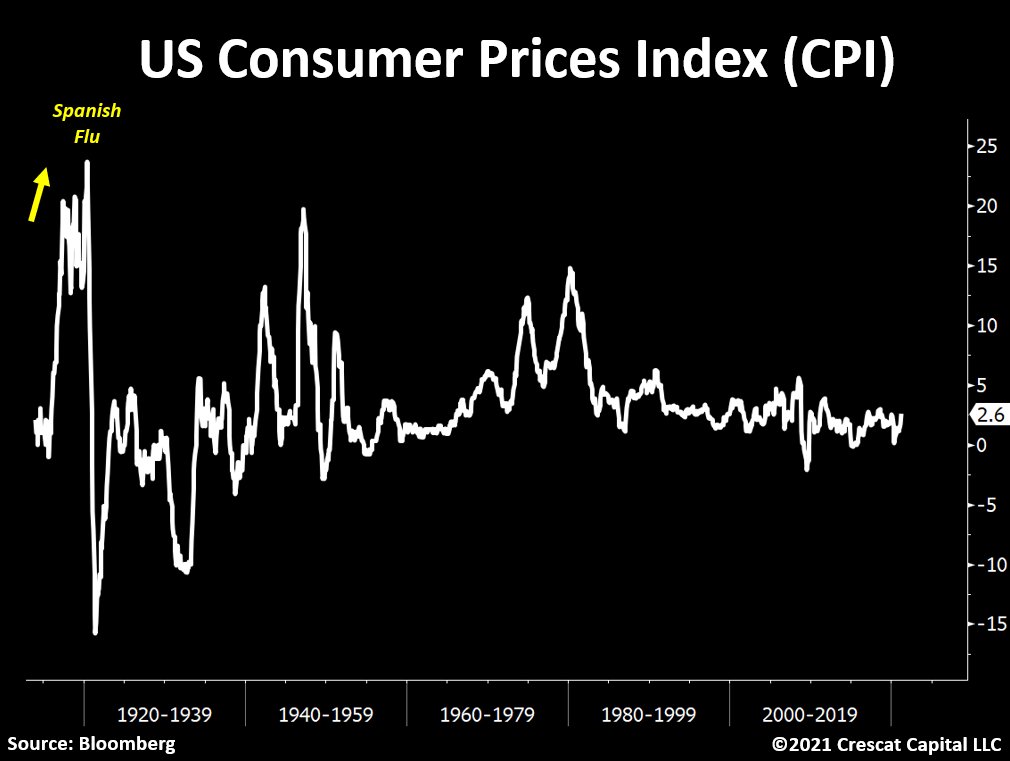 16.) 10-year rolling commodity returns turned positive for the first time since 2014.
17.) According to surveys, 2021 was the worst time on record to buy a house. Of course, if you bought at the beginning of the year, you've probably already enjoyed a ~15% gain.
18.) Until a couple months ago, not making money was the best way to make money in 2021.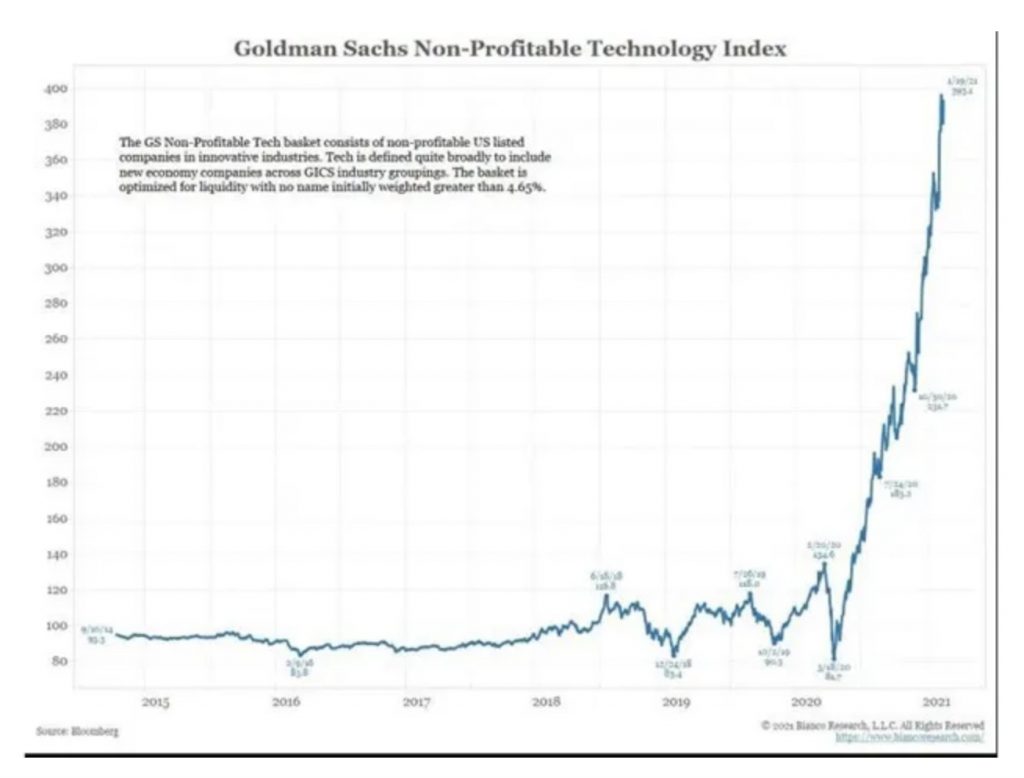 19.) Who needs a job anyways?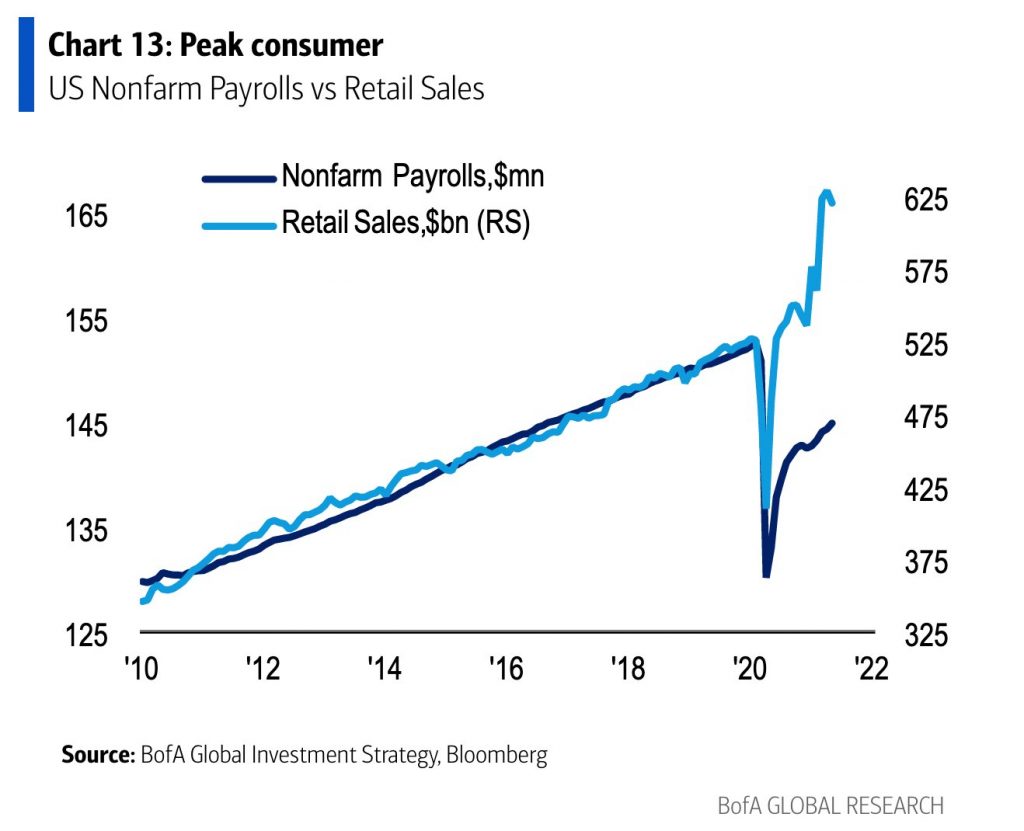 20.) How is the last chart possible? Government transfer payments have doubled their historical record.
21.) There is nothing like a pandemic to push corporate margins to a new record.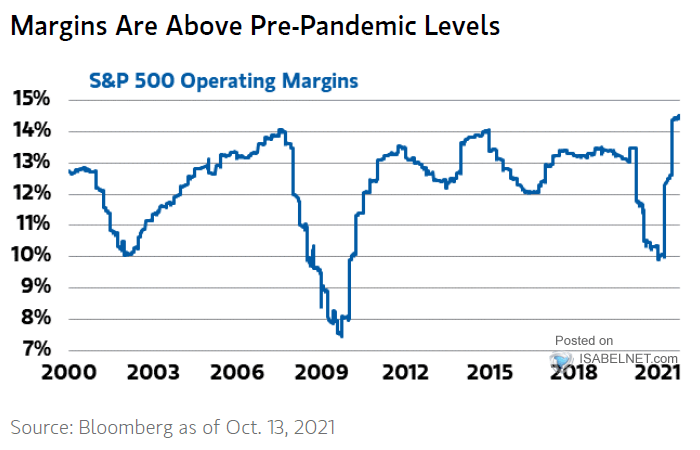 22.) As it turns out, free lunches still don't exist. Fertilizer prices have quadrupled thanks to surging natural gas prices.
23.) Speaking of surging natural gas prices, it turns that putting all your energy eggs in a Russian basket might not be the best idea after all. Thanks to years of dedicated work, Angela Merkel takes the prize for natural gas and coal sales-women of the year in 2021. I wonder if shutting down all of Germany's remaining nuclear reactors in the next 12 months will make this problem better.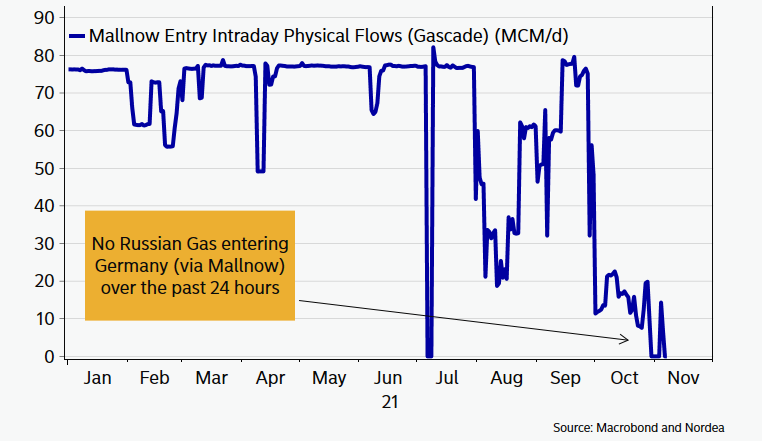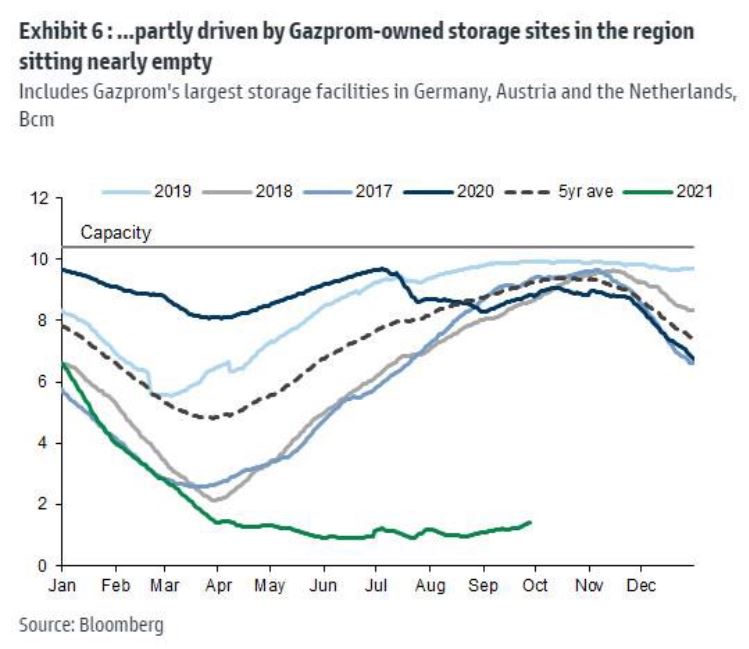 24.) The rent is too damn high, unless of course you look at the rent component of CPI, in which case it has barely changed at all.
25.) The last time the money supply grew anywhere near this fast was in the early 1880s when inflation hit 20%. This time we've only got 6.8% inflation (according to CPI) which is a reminder that despite all the free money giveaways, we're still orbiting an economic black hole of debt of demographics.

26.) This odd coincidence keeps showing up in city after city. As they say, nothing leads to better governance than decades of unwavering single party control.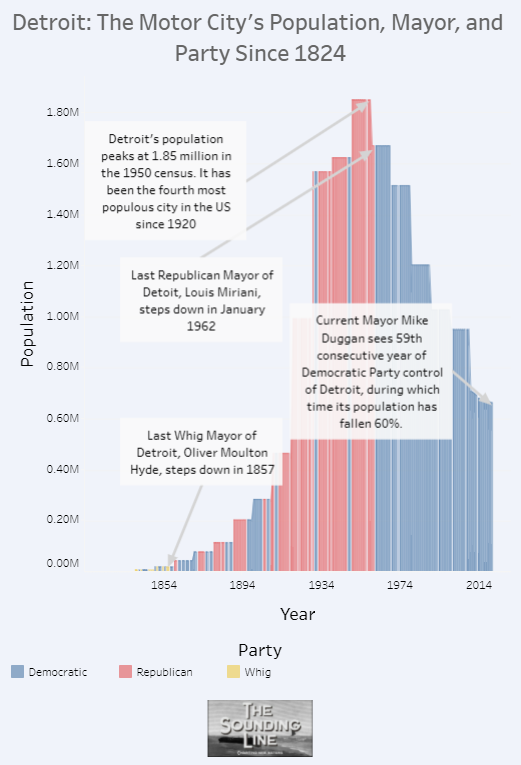 27.) While 2021 wasn't an election year, that didn't stop people from voting with their feet. Is there anything that California, Illinois, New York, DC, and Hawaii, have in common that they don't share with say, South Carolina, Texas, and Montana?
28.) 2021 was the year that China peaked and the year that India became a major contender. Could it be that totalitarian communist dictatorships aren't actually great environments for investments?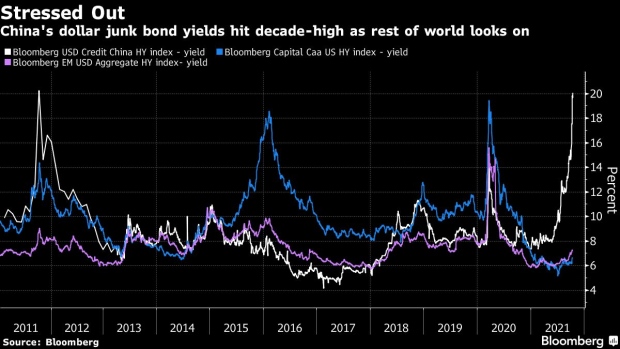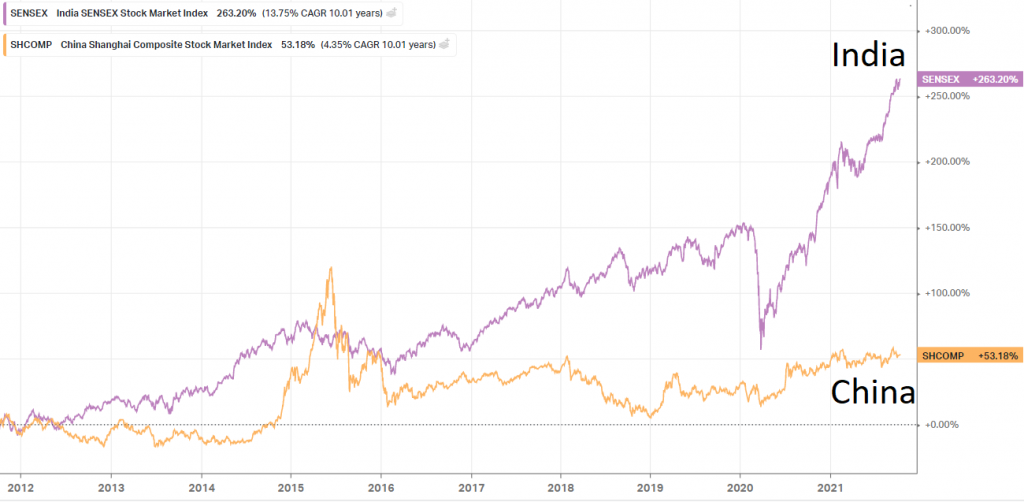 The word or phrase that best sums up 2021: policy mistake. 2021 was, if nothing else, one long series of historic policy mistakes, from monetary and fiscal policy, to Covid, crime, and Afghanistan.
Have a great New Year's Eve and best of luck in 2022.
Last but not least, thank you VCD for the edits!!
Would you like to be notified when we publish a new article on The Sounding Line? Click here to subscribe for free.